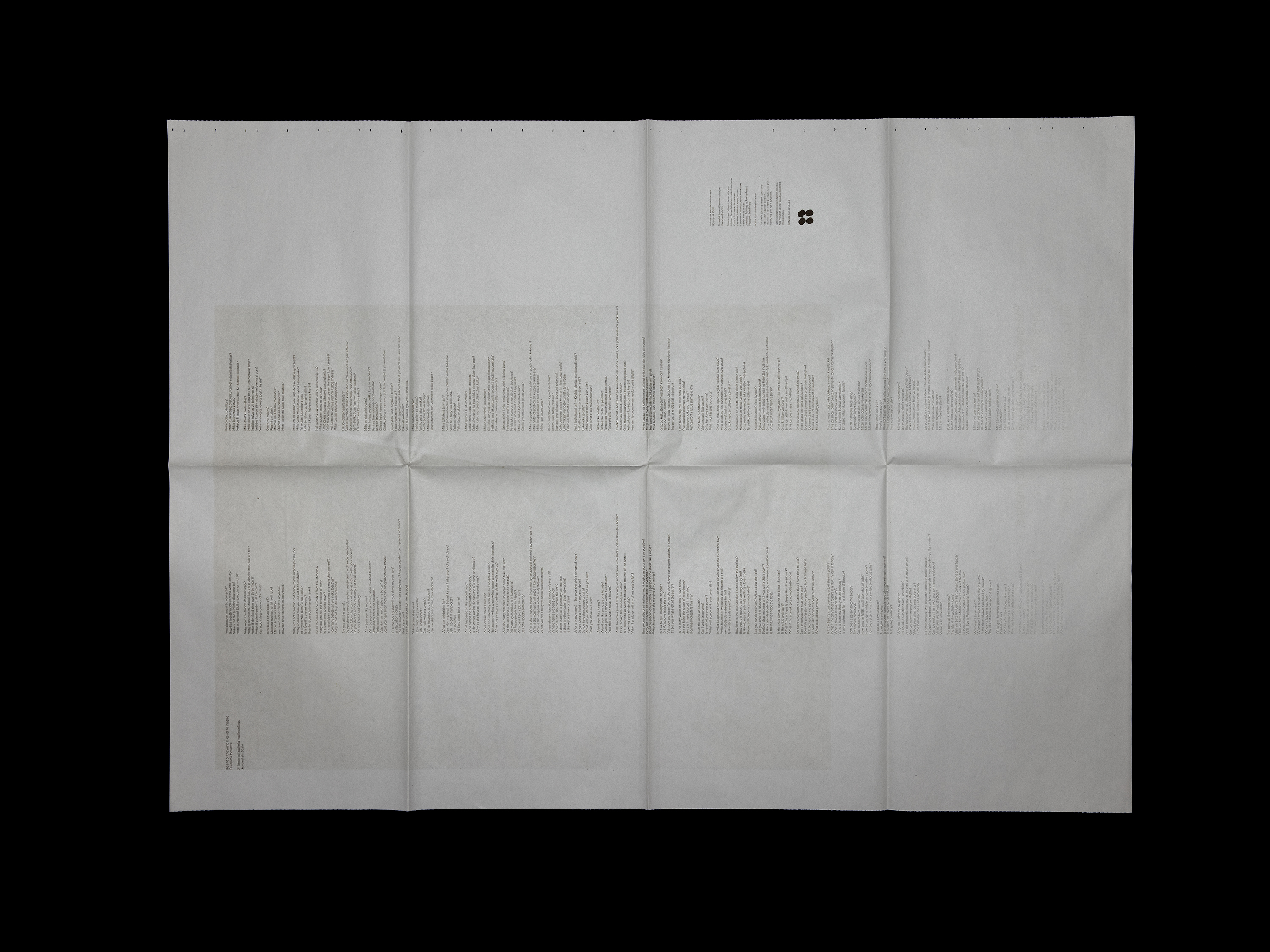 The Newspaper Vending Machine: Tekla Inari by Rooftop Press
The end of the world is easier to imagine (Questions for 2020)
24.5.–6.6.2021
PBFF
(Photobooks from Finland) has invited nine artists and/or artists' collectives to create publications using the newspaper format. The artists and artists' collectives work in Finland, in various fields of visual art.
The first publication is
The end of the world is easier to imagine (Questions for 2020)
by
Tekla Inari by Rooftop Press
.
A poetical reflection on the complex relationships between people and things, events and places in a neoliberal society of the neverending tiny spectacle. In her timely belles-lettres the artist participates in ongoing conversations around a variety of issues such as alienation, love, body politics, urban planning, structural oppression hiding in plain sight and the painful limitations of human communication. The discursive, meditative investigation is conducted with warmth and an open hearted empathy towards narrator's fellow entities.
Rooftop Press
is a Helsinki based nonprofit publishing initiative exploring publishing as artistic practice and publications as space for contemporary art. By working collaboratively and in close dialogue with other artists, the publishers aim at expanding the potential and deepening the undesrtanding of what it means to publish within an artistic context. Rooftop Press maintains a micro press
Vallilan risopaja
and organises an occasional artist's publishing event
Bookies
.
The Newspaper Vending Machine
is supported by the Arts Promotion Centre Finland. It is realised in cooperation with the Association of Photographic Artists and Korjaamo Culture Factory.
Tekla Inari by Rooftop Press
Design: Tekla Inari & Jaakko Suomalainen
Language: English & Finnish
English translation: Kasper Salonen
Printing: Printall
Published by Rooftop Press and PBFF
single sheet folded in eight
220 x 315 mm / 630 x 880 mm
rotary colour offset on Exo H 76 PEFC 52g newsprint
Edition of 500
ISBN 978-952-7258-14-9
Info
The Newspaper Vending Machine
01.02.–04.07.2021

The individual newspapers are published fortnightly and are sold in PBFF's newspaper vending machine, located on the grounds of Cultural Centre Valve in Oulu.

The publications, featuring photographs, text, paintings and sculptures, can be retrieved from the vending machine round-the-clock from February to July 2020.

The publication are sold for four (4) euros.

Adress:
Cultural Centre Valve / Northern Photographic Centre
Hallituskatu 7
90100 Oulu